Happy New Year's everyone! Hoping this year is better than last...Let's hope 2021 brings better days - Robert Kinsler
Listen to wonderful Andrew McMahon in the Wilderness track "New Year Song" available now with arrival of 2021

Singer-songwriter Andrew McMahon has unveiled a brand new song and it's worth sharing today on this first day of 2021. Here is the announcement from McMahon about the song:
"I've been on this earth a fair amount of years, most of them I'd count myself lucky while a handful have been quite challenging. If I've learned anything, they sneak up on you, the hard years, and this one was no exception. I won't bore you with my story, since so many of our stories overlap these days. What I will say, is that in a year where I've spent more time behind a laptop than a piano, I woke up a couple weeks ago with a little hope in me and a song. I recorded it on my favorite piano at 4th Street in Santa Monica and had the amazing Suzy Shinn produce it a few days later in hopes of finding some speakers in time to wish you all well. Wherever this song finds you in life, whether you feel inclined to skip it or listen on repeat, I send it on with the sincere hope that whatever hardships and beauty you've encountered this year. you find half the hardship and twice as much beauty in the next."
Listen to McMahon's poignant "New Year Song" HERE.
BARRY GIBB AND DOLLY PARTON COLLABORATE ON "
WORDS
" OUT TODAY
NEW ALBUM

GREENFIELDS: THE GIBB BROTHERS SONGBOOK, VOL. 1

OUT JANUARY 8
THE BEE GEES: HOW CAN YOU MEND A BROKEN HEART
DOCUMENTARY OUT NOW ON HBO MAX
Photo credit: Becky Fluke
January 1, 2021—

Two legendary artists

—
Barry Gibb
and Dolly Parton—join forces on a new version of the beloved Bee Gees' song, "Words," out today. Listen/share HERE.
"Words" is the third and final song unveiled from Gibb's anticipated new album, GREENFIELDS: The Gibb Brothers Songbook, Vol. 1, which will be released next Friday, January 8 on Capitol Records (
pre-order/pre-save
). Produced by Grammy Award-winning producer Dave Cobb, the record finds Gibb realizing his long-time dream of working with some of the artists he admires the most. In addition to Parton, the album features collaborations with Alison Krauss, Brandi Carlile,
Gillian Welch
and David Rawlings
(listen to "
Butterfly
"), Jason Isbell (listen to "
Words of a Fool
"), Jay Buchanan, Keith Urban, Little Big Town, Miranda Lambert, Olivia Newton-John, Sheryl Crow and Tommy Emmanuel. Watch the album's official trailer
HERE
.
Gibb continues to receive widespread attention ahead of the release, including an extensive profile at
The New York Times
, who praises, "
Gibb's voice on 'Words of a Fool' is strong but also spectral…Nearly six decades after he first sang on a record, it remains one of the most otherworldly instruments in popular music." He was also recently featured as part of Rolling Stone's "
Musicians On Musicians
" issue speaking with Jason Isbell and, last month, was a guest on "
The Tonight Show Starring Jimmy Fallon
."
In addition to the new album, Gibb is the subject of an acclaimed new documentary, The Bee Gees: How Can You Mend A Broken Heart, directed by Frank Marshall. Out now on HBO Max, the Washington Post heralds, "magnificent…thorough and beautifully appreciative," while The Hollywood Reporter calls it, "a warm blast of musical nostalgia" and the A.V Club asserts, "a fascinating, unprecedented story."
Watch the trailer
HERE
.
photo credit: Desiree Prieto //

album cover
Of recording GREENFIELDS, Barry Gibb shares, "From the first day we stepped into RCA Studios in Nashville (the very place where Elvis, Willie, Waylon, Roy, the Everly Brothers and so many other legends made their magic) the album took on a life of its own. I couldn't be more grateful for the opportunity to work with Dave and all the artists who stopped by. They were all incredibly generous with their time and talent. They inspired me more than words can express. I feel deep down that Maurice and Robin would have loved this album for different reasons. I wish we could have all been together to do it…but I think we were."
Dave Cobb comments, "It was truly an honor to work with one of my heroes. The Bee Gees' first album has always been a staple for me and it was surreal to get to witness the genius of Barry Gibb in the studio

—

he's one of the greatest of all time!"
With a career spanning more than five decades, Sir Barry Gibb stands as one of the most renowned and celebrated musicians of the modern era. As co-founder and creative leader of the Brothers Gibb

—

better known to the world as the Bee Gees

—

Barry with his brothers, Maurice and Robin, represent one of the most successful vocal groups in rock and roll history, having sold more than 200 million albums to date. With nine #1 singles as a performer, Barry is also amongst the most successful songwriters of all-time (with sixteen #1 singles) and is seventh on the list of most successful producers (with fourteen #1 singles). He is also tied with John Lennon and Paul McCartney for most #1 singles in a calendar year with seven. Among his many awards and honors are eight Grammy Awards, the Grammy Legend Award and, most recently, the 2015 Grammy Lifetime Achievement Award. He is also the recipient of the American Music Awards Lifetime Achievement Award, the BMI Icon Award, four BMI Songwriter of the Year Awards, four BMI Song of the Year Awards and is a member of the Rock and Roll Hall of Fame and Songwriters Hall of Fame. In 2004, Barry received one of Britain's highest honors when the Bee Gees were made Commanders of the British Empire and, in 2018, was Knighted "Sir Barry Gibb" by Prince Charles for his services to music and charity.
GREENFIELDS: THE GIBB BROTHERS SONGBOOK, VOL. 1
TRACK LIST
1. "I've Gotta Get A Message To You" with Keith Urban
2. "Words of a Fool" with Jason Isbell
3. "Run to Me" with Brandi Carlile
4. "Too Much Heaven" with Alison Krauss
5. "Lonely Days" with Little Big Town
6. "Words" with Dolly Parton
7. "Jive Talkin'" with Miranda Lambert, Jay Buchanan
8. "How Deep Is Your Love" with Tommy Emanuel, Little Big Town
9. "How Can You Mend A Broken Heart" with Sheryl Crow
10. "To Love Somebody" with Jay Buchanan
11. "Rest Your Love On Me" with Olivia Newton-John
12. "Butterfly" with Gillian Welch, David Rawlings
YUSUF / CAT STEVENS RELEASES MUSIC VIDEO FOR NEW VERSION OF "TEA FOR THE TILLERMAN," OFFERING POIGNANT MESSAGE OF HOPE AND OPTIMISM FOR 2021
WATCH HERE
FROM NEW ALBUM, TEA FOR THE TILLERMAN2, THE ACCLAIMED REIMAGINING OF HIS CLASSIC RECORD FOR ITS 50TH ANNIVERSARY
LISTEN HERE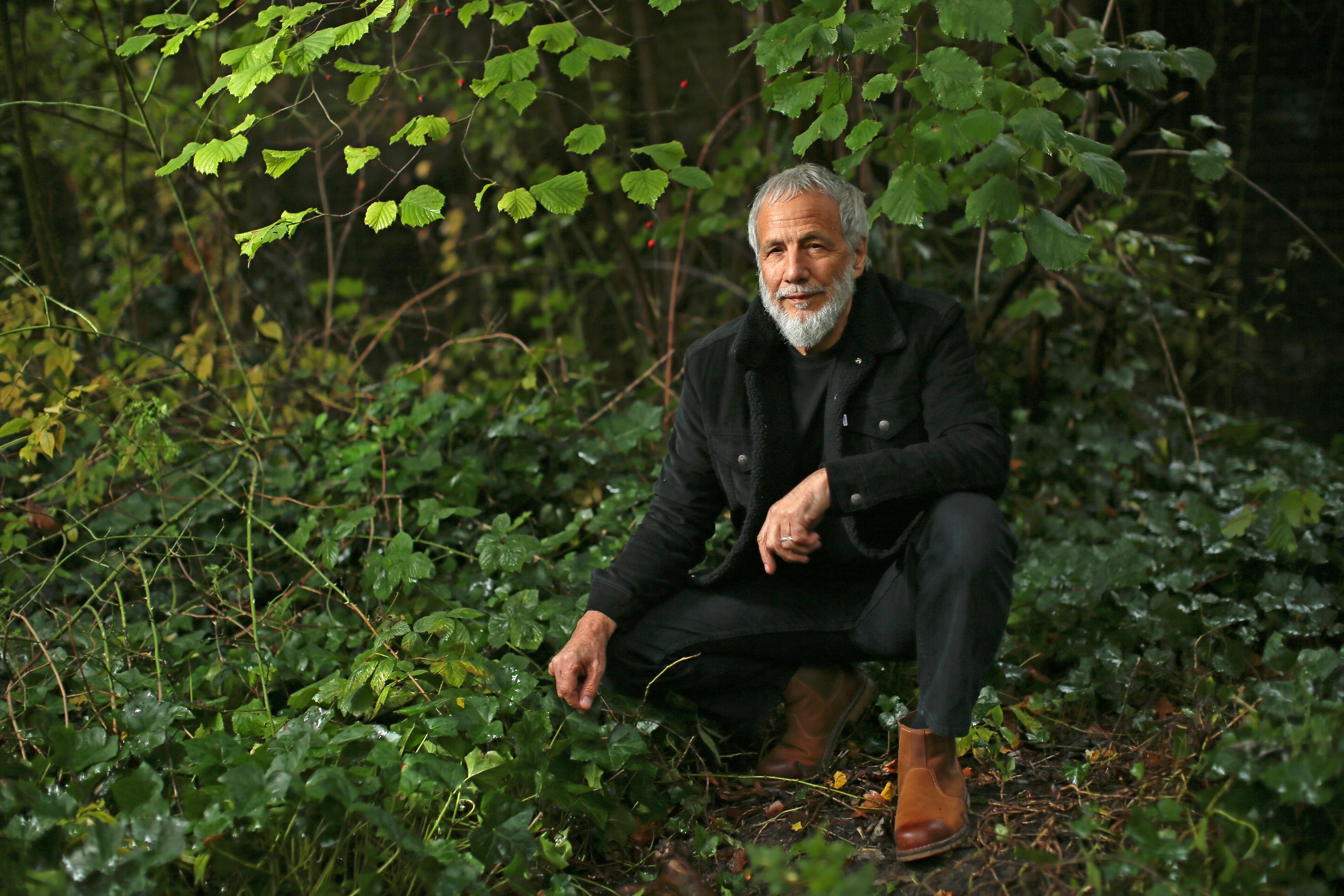 Yusuf / Cat Stevens has shared a new music video for "Tea for the Tillerman" in a poignant message of hope and optimism for 2021. Watch Here
The new video arrives following a 2020 that saw spectacular celebrations for the 50th anniversary of Cat Stevens' classic era-defining album, Tea for the Tillerman. Reimagined, the newly recorded Tea for the Tillerman² saw Yusuf recast the same 11 songs for a new age with dramatic results.
Described as "a statement of intent, as pertinent today as it was when it came out in 1970" by GQ (UK), "a powerful way to track the passing of time" by the NME and a "fascinating project" by Forbes, the album received glowing reviews across the US and UK where it debut at #4 in the UK albums chart, marking Yusuf's ninth UK top 10 album and highest charting studio release in over 40 years. Rolling Stone enthused, "The new renditions of the 11 Tea for the Tillerman tracks are not note-for-note recreations. In many cases, they are lusher than the sparse originals and some take surprising left turns, like a funkafied 'Longer Boats' featuring guest vocals from rapper Brother Ali. 'Wild World,' meanwhile, now sounds almost like a waltz. That said, Yusuf worked hard to maintain the same spirit of the originals." Billboard exclaimed, "The reinvention upends many of the familiar arrangements, while staying blessedly true to the mission of the album—to explore life and oneself fearlessly" while American Songwriter declared, "the unmistakable, rich, booming voice of Yusuf / Cat Stevens is in fantastic form."
The new music video for 'Tea for the Tillerman²' bookends a series of striking new visual collaborations. "Where Do The Children Play?" saw Yusuf and acclaimed director Chris Hopewell, with Black Dog Films, exploring the possibilities of waste free music video production, with 90% of props and scenery made from recycled materials. The brilliantly eccentric "Wild World" combined elements of Wes Anderson, "Casablanca" and Bugsy Malone as child actors played out a Blackjack gambling duel. "On The Road To Find Out"'s journey of self-discovery recalled sci-fi classics such as "Star Wars," "Dune" and even "Mad Max," with an added touch of magic realism, and "Father & Son" saw a stunning stop-frame animation, again partnering with Hopewell, relocating the narrative into a modern, emotive suburban setting.
Following the widely acclaimed release of Tea for the Tillerman², December 2020 saw the 50th anniversary celebrations continue. Released only seven months apart in 1970, the two albums that first established Cat Stevens as his generation's premier acoustic troubadour, then lifted him to international superstardom, Mona Bone Jakon and Tea for the Tillerman received Super Deluxe Collector's Edition anniversary box set releases. Described as "joyously overwhelming" by Record Collector, and Uncut confirming that "half a century on, the naked intimacy of the songs still sounds fresh and alluring," each are filled with unheard studio material, unreleased tracks, and a host of other rarities from this era.
A virtual festival celebrating the music of Yusuf / Cat Stevens closely followed. Over 40 artists including Dave Matthews, Jack Johnson, HAIM, Feist, James Morrison, Brandon Boyd of Incubus, Passenger, as well as a host of rising talent, performed songs from across Yusuf's entire catalogue, broadcast live to thousands of fans in an evening truly representative of the unity and spirit of inclusion that is an essential aspect of Yusuf's perennial message of peace. Watch here.