Here is a brief roundup focusing on two great bands I first caught playing in Indio...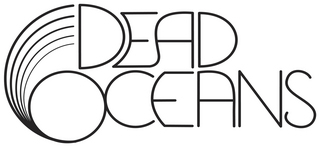 Phosphorescent's Deluxe Album
Out Today

Stream
Muchacho De Lujo
at The AV Club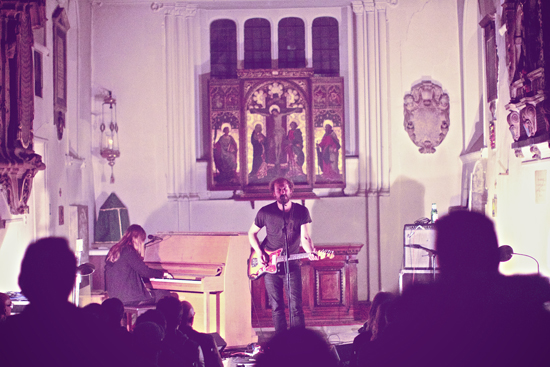 Phosphorescent at St. Pancras Church by Darius Van Arman
Muchacho De Lujo is the deluxe edition of Phosphorescent's renowned 2013 album. The album is out today and the bonus disc is now streaming exclusively at The AV Club.
De Lujo features bonus material from an intimate pre-release live show recorded at St. Pancras Church in London. The set, performed with Matthew Houck on guitar and Jo Schornikow on piano, features Muchacho's "Song for Zula," Pride's "Wolves," and a cover of Waylon Jennings' "Storms Never Last."
Disc One
Sun, Arise! (An Invocation, An Introduction)
Terror In The Canyons (The Wounded Master)
Sun's Arising (A Koan, An Exit)
Disc Two
Muchacho's Tune (Live at St. Pancras Church)
A New Anhedonia (Live at St. Pancras Church)
Song For Zula (Live at St. Pancras Church)
A Picture Of Our Torn Up Praise (Live at St.Pancras Church)
We'll Be Here Soon (Live at St. Pancras Church)
My Dove, My Lamb (Live at St. Pancras Church)
Terror In The Canyons (The Wounded Master) (Live at St. Pancras Church)
Storms Never Last (Live at St. Pancras Church)
Down To Go (Live at St. Pancras Church)
Wolves (Live at St. Pancras Church)
Mrs. Juliette Low (Live at St. Pancras Church)
Los Angeles (Live at St. Pancras Church)
Phosphorescent will resume touring in Europe next month including their biggest London show to date. They'll cap off 2013 with a four-night run of nearly sold-out shows at the Music Hall of Williamsburg, December 18th-21st. The few tickets left are on sale here.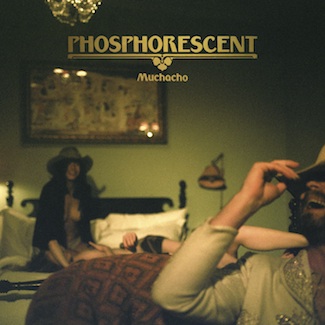 "There are wonders all over Muchacho, an album that hopefully will take
Houck to a wider audience as popular musical tastes begin to turn his way"
The Associated Press

"These songs deftly map out that mess of ragged hurt,
smoldering hope and self-righteous spite"
The New York Times

"On Muchacho, Houck gathers together everything he's attempted - beery,
rollicking country-rock, haunted tribal hymnals, regret-soaked bar room
heartbreak - and fashions it into something close to a defining statement"
BEST NEW MUSIC (8.8), Pitchfork

"A dizzying experiment forever teetering between the synthetic
and the organic, and that tension is ultimately what makes it so
visceral. If Gram Parsons were alive and making music on his
laptop and still tripping on peyote, Muchacho would be his latest masterpiece"
The Boston Globe

"Muchacho is also Houck's most accomplished release
to date--his most heartrending and life-affirming, equal parts
lost-love devastation and hip-swaying, horn-led exultation."
AV Club

"["Song for Zula" is] brutal, beautiful, and like the rest
of Muchacho, masterfully executed."
Austin Chronicle

"No matter what happens to Phosphorescent from here on out,
Muchacho is an artist setting a new standard."
Under the Radar

"Muchacho is a vibrant, evocative LP, and a welcome
addition to the Phosphorescent catalogue."
BBC Music

"A hell of a production."
MOJO
TOUR DATES:
11/04/13 Gateshead, UK - Sage Gateshead
11/05/13 Leeds, UK - Brudenell Social Club
11/07/13 Belfast- IE - Empire Music Hall
11/08/13 Dublin, IE - Whelans

SOLD OUT
11/09/13 Liverpool, UK - Kazimier
11/10/13 Bristol, UK - Thekla
11/12/13 Cambridge, UK - Junction
11/14/13 Enschede, NL - Crossing Border
11/15/13 The Hauge, NL - Crossing Border
11/16/13 Paris, FR - Fleche d'or
11/17/13 Antwerp, BE - Crossing Border
11/19/13 Milan, IT - Salumeria della Musica
11/20/13 Dudingen, CH - Bad Bonn
11/21/13 Zurich, CH - Rote Fabrik Clubraum
11/23/13 Weissenhauser Strand, DE - Rolling Stone Weekender
11/24/13 Munster, DE - Gleis 22
11/26/13 London, UK - Shepherds Bush Empire
12/18/13 Brooklyn, NY - Music Hall of Williamsburg (solo)
12/19/13 Brooklyn, NY - Music Hall of Williamsburg

SOLD OUT
12/20/13

Brooklyn, NY - Music Hall of Williamsburg

SOLD OUT
12/21/13 Brooklyn, NY - Music Hall of Williamsburg
Buy Muchacho De Lujo
MUSE – LIVE AT ROME OLYMPIC STADIUM, JULY 2013
SCREENING IN 4K (ULTRA HIGH DEFINITION)
LAEMMLE CLAREMONT - CLAREMONT,CA
LAEMMLE NOHO - NORTH HOLLYWOOD, CA
LAEMMLE PLAYHOUSE - LOS ANGELES
VINTAGE VISTA - LOS FELIZ, CA
NOVEMBER 6, 10, AND 11, 2013
READ THE STORY IN THE WASHINGTON POST HERE:
The first concert film in 4K Ultra High Definition
The greatest, most ridiculously enjoyable rock band in the world. - NME
The rock concert equivalent of a blockbuster movie. - The Times
The Muse boys are out of this world. - The Sun
British Rockers Muse Offer next-level technology that's 'almost unsettling' in concert film. - Associated Press
Muse - Live at Rome Olympic Stadium, July 2013 is the first concert film ever to be presented in 4K, a format soon to be adopted by Hollywood as standard for all blockbuster films. Now becoming widely known as Ultra High Definition, 4K means more pixels - to be precise 8.8 million of them - bursting off the screen in every frame, 4 times more than we're used to seeing in the cinema.
For fans of the band, more pixels mean an unrivalled opportunity to experience the full visual spectrum of their Rome stadium show shot in July this year. The Ultra High Definition format gives the cinema audience astonishing detail combining jaw-dropping shots of the Stadio Olimpico with views from 'spider' cameras darting above the surging crowd and on stage close-ups that expose the musical mastery and showmanship of the trio.
On 5th November 2013, 20 cinemas in 20 cities worldwide will host a special advance screening of Muse – Live at Rome Olympic Stadium, July 2013 exclusively in 4K. The unique screenings will start in Sydney and finish in Los Angeles, taking in other capital cities throughout the day including Tokyo, Paris, London and Rio.
Following the advance screenings, the film will be released in over 700 cinemas in 40 countries for limited screenings from 6th November
For an exclusive preview of the cinema trailer along with a full list of cinemas with links to buy tickets visit:
Where 4K is not available the film will be shown in 2K High Definition.
Muse said "This is the biggest tour we've done in terms of scale and production value and it's definitely the show we're most proud of so we're really excited to be able to release it as the first ever ultra high definition concert film. It captures an extraordinary amount of detail and not just everything we're doing - the fans, even those at the back, the set, the actors and the incredible atmosphere on a very special night in Rome. We can promise our fans, whether they managed to come to the live shows or not, an entirely new Muse concert experience."
Muse – Live at Rome Olympic Stadium filmed on 6th July 2013 in front of a capacity audience of over 60,000, captures the momentous evening in the Italian capital and showcases the most extravagant set build and spectacular stage show of any Muse tour to date. The three school friends from Devon take the audience on a mesmerizing journey using pyrotechnics, expansive digital screens and a troop of actors to accompany their epic playlist of 20 tracks, mixed in incredible surround sound, including hits from their most recent studio album The 2nd Law, as well as classics such as Uprising, Supermassive Black Hole, Time Is Running Out, Starlight and Plug-In Baby.
Muse are an English rock band who have released six studio albums and sold in excess of 15 million albums worldwide. Widely recognised as one of the best live bands in the world, they have won numerous music awards including five MTV Europe Music Awards, six NME Awards and six Q Awards. The have twice been awarded "Best British Live Act" at The Brits and have also been nominated for five Grammy Awards, wining Best Rock Album for The Resistance. Their current tour commenced in October 2012 and has seen the band perform to over 1.5 million fans worldwide.
Omniverse Vision was formed in 2010 and produces and distributes alternative content for cinemas globally. With a network of more than 4,000 locations in more than 60 countries, Omniverse Vision is at the leading edge of digital cinema content and has delivered cinema events in the music, stage and sports categories. For more information, visit www.omniversevision.com